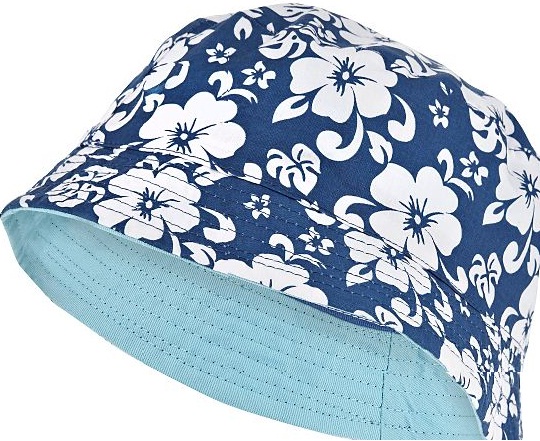 I just could not resist this. How cute is this Baby's Blue Flowered Printed Hat? Absolutely gorgeous. Perfect for the summer (especially if you're going to any Stone Roses reunions) and Debenhams has cut the price from £6 to £1.80.
This adorable blue flower printed hat from bluezoo is a practical and cute accessory for your baby, designed with a flexible brim, a bold hibiscus flower print and a reversible aqua lining with an embroidered 'Surfer' design to the front.
To make the most of the price, have it delivered to your store for free. Or have a rummage through the Blue Cross sale on the site, which this is a part of. You may be able to find a whole pile of other bargains, and home delivery is free on orders over £30 (normally it costs £3.99).
My niece was always fine with hats when she was a baby, but my son absolutely refused to keep one on. How do little babies do it? They can't even sit up on their own but somehow they manage to divest themselves of hats, socks and mittens. Always when you're not looking. I have often suspected a conspiracy. They're not really as helpless as we all think - they just want us to think they are.
Thanks to andywedge at HUKD!