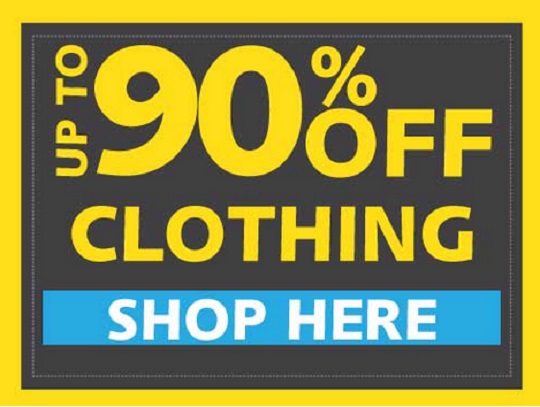 Sports Direct is still running their clearance sale with up to 90% off on selected lines of clothing. You can choose from jackets and bottoms and tops for men and women and some of the price drops are simply brilliant.
Some of the deals worth noting include a women's Kickers t-shirt that is only £4.49 instead of £19.99 and the men's sartorial knitted jacket that's down to £32 instead of the original price of £139.99. That's just scraping the top of the pile, really, so you should dive in and see what else you can find.
It's in sales like these that I tend to get stuff for my exercise regimes or for slouching around the house in. You don't have to worry if they get a bit dirty or messy because you didn't spend a fortune on them!