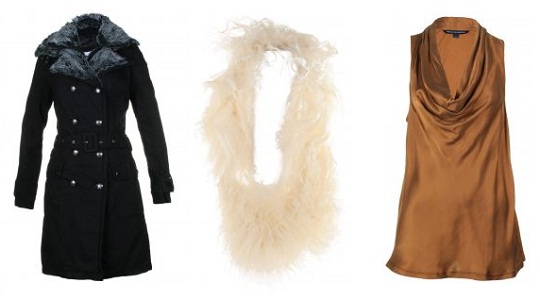 There's a 50% sale now on at Tucci. The retailer sells online, and in its shops in the North of England, branded clothing, footwear and accessories. Perfect for picking up something special for yourself, or for a loved one.
I'm not a designer kind of gal myself, so I don't really get the idea of paying extra for a name. In fact I haven't a clue when it comes to names and what is in and what's not in. One of my friend's has two older kids now in their teens, and apparently this sort of thing is rather important for them. Or it can be to some degree. Any way to shave a bit off the clothes bill has to be a good thing right?
Items reduced in the sale include this Firetrap Womens Entrenched Black Parka Jacket, down from £199 to £99.50. And this rather cool French Connection Women's Cream Mongolian Snood, marked down from £50 to £25. Now that is something that could come in handy right now. As I write this the snow is falling softly outside. Not enough for my son to go sledging, to his utter disappointment.
There's also a menswear department. And if you look in the Womenswear section there's a sub-section for children & babies.
If you do spot something that you just have to have, but it is full price, then use this code to get free delivery - FREEDEL. Sadly it doesn't work on the sale items, nor will it work if there is a sale item in your shopping basket, even if you've bought full price clothes. I know - I tried!
Thanks to goonertillidie at HUKD!