Up To 50% Off Sale @ BooHoo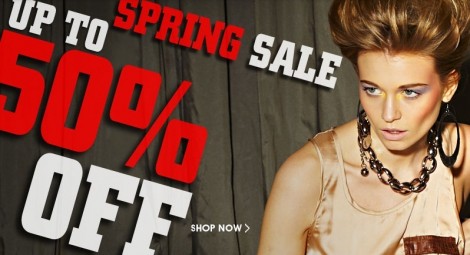 BooHoo are holding a fabulous sale that's taking up to 50% off items that usually cost a fortune! You will find coats, jackets, dresses, shoes and plenty more in the BooHoo sale, and this would be an excellent opportunity for you to nab something for mum…
Click here to get shopping with BooHoo
You can probably nab a truly delicious bargain or three in the BooHoo sale, especially if you are thinking of getting some lovely accessories for mum this Mother's Day. She will appreciate the thought that has gone into your finding such lovely things, and your wallet will appreciate the sale.
You will find pumps, sandals, boots, gilets, military jackets, dresses, and plenty more in the BooHoo sale. The biggest problem you're going to have is finding the time to go through it all as you hunt for that perfect outfit or item.
This sale is a great way to bulk up your wardrobe and get some classic essentials for next winter.
Thanks to amibees at HUKD!