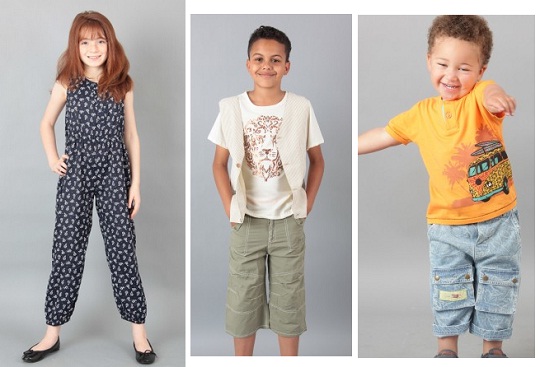 Welcome to 2012! Hope you had a happy New Year. We did the usual in our house - friends, DVDs, Jools Hollands Hootenanny, and watching the fireworks over London. Am exhausted now though - even with being up with all the excitement until gone 10pm son was still up and bouncing at 6am. Still if you're in the same boat, this is a great chance to grab some bargains while the internet is dead quiet. Adams has a sale on right now - 50% off and there's free delivery on the site too.
Some of the baby gro's and bibs would make fabulous gifts. I loved the motifs on them - like this Locally Produced organic cotton romper. This has been reduced from £19 to a much more reasonable £9.50. It is available in sizes 9 to 12 months, and is a lovely green and black striped.
There's also a range of baby boys and girls clothes on there and older boys and girls clothing too. Like this Baby Girls' Cord Pinafore and T Shirt set, which was £15.99 and is now £7.99. It is available in sizes from 0-3 months to 3 years.
The site also sells schoolwear, books and toys, although I couldn't see that these are included in the sale unfortunately.