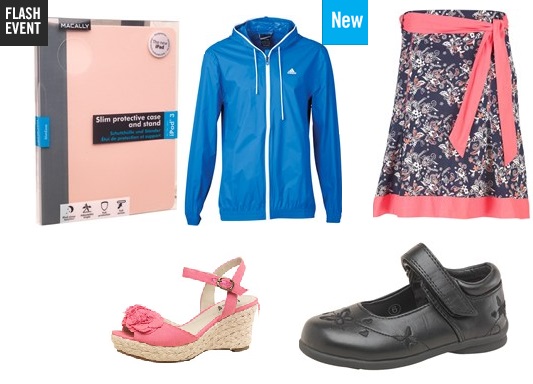 M&M Direct shoppers should pop over to the website now, as there's a 48 hour flash sale on as we 'speak' with prices from £1.19 (for admittedly whacky key rings!) and plenty of savings. Standard delivery is £3.99 but won't be with you for Christmas - for that you'll need to order by Monday and pay the £5.99 express delivery.
Some of the biggest savings are on things like i-Pad cases for £3.19, and women's trousers and skirts reduced to £3.99. Women's vests and tops from £1.59 are also a massive saving, as are summery wedges for £5.59.
For the kids, clearance books start at £1.59, which is great if you're already buying other things, what with delivery and all. The clothes for kids also start at £2.39, which is the price of the school shoes above too.
In terms of clothes this is obviously a summer stock clearance, but the bargains are worth having a bit of a look, really!