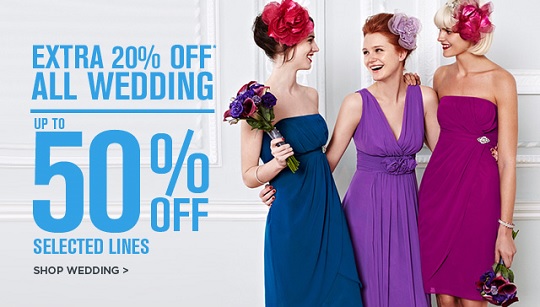 BHS has decided to drop the price of all wedding and menswear by 20% and some items are even reduced by as much as 50%. You can grab gorgeous gowns and lovely lines by popping into BHS this weekend, or taking a drive past their website.
It is the season of weddings and holidays and outdoor dining. It is time to show off your shoulders and grin in the warmth of the evenings. And to celebrate BHS is taking an extra 20% off their entire wedding collection, ready-to-go holiday wardrobes and 20% off full priced dining.
They are also remembering Father's Day and the need for Dad to be spoiled rotten and they have taken 20% off menswear too. So instead of buying Dad a pair of socks or a shaving kit, why not take a look at some of the lovely stuff on offer at BHS and get him something special this Father's Day.