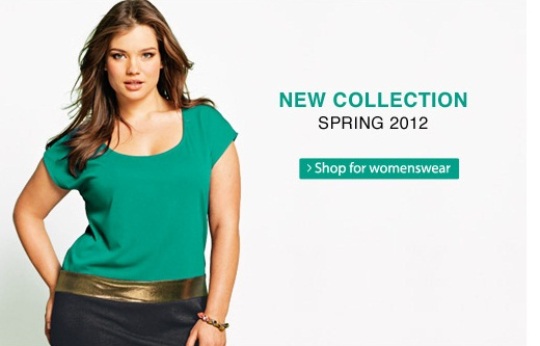 I like this shop. Actually, I like any store that happens to sell clothes for women with curves. As much as I admire those muscled and toned humans, I also think that curves have a place too. So, without further ado, here is a lovely voucher code to net you 20% off the spring and summer collections at OneStopPlus.
The code you need to get your 20% off is 4754 and it is valid until 30 March 2012, so you have a bit of time to still use it this month. The offer is only valid when you buy full priced spring and summer 2012 clothing from those specific collections.
You are not allowed to use the discount on Red Price or sale items and at the same time as other offers. Lots of terms and conditions there, but pretty self explanatory. I do hope that you find yourself a lovely summer frock to enjoy at a discount this Easter!