2 For £20 Tokyo Dresses & Laundry @ The Hut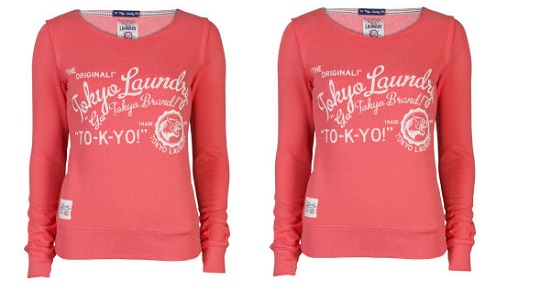 The Hut is offering the Tokyo range of clothing that includes sweaters, jumpers, dresses and sweatpants at a special price of 2 for £20. Considering that the recommended retail price for just one of these items is around £30, this is a fantastic deal.
You will find the Tokyo Laundry striped lining hoody in hot pink or grey, the Tokyo Laundry sweatpants in sky blue or hot pink, the Brave Soul contrast hoody in grey and pink or navy and pink, and an array of sweatshirts with different prints from Tokyo laundry in pink, blue and green.
There are also funky slash neck sweatshirts un red and lilac and an array of sweat pants in darker colours. The dresses are pretty awesome too with stripes and florals and crochet all adoring an array of truly lovely frocks. These are all reduced in price and include the Club L brand alongside the Toyko brand so you have quite a bit of choice.