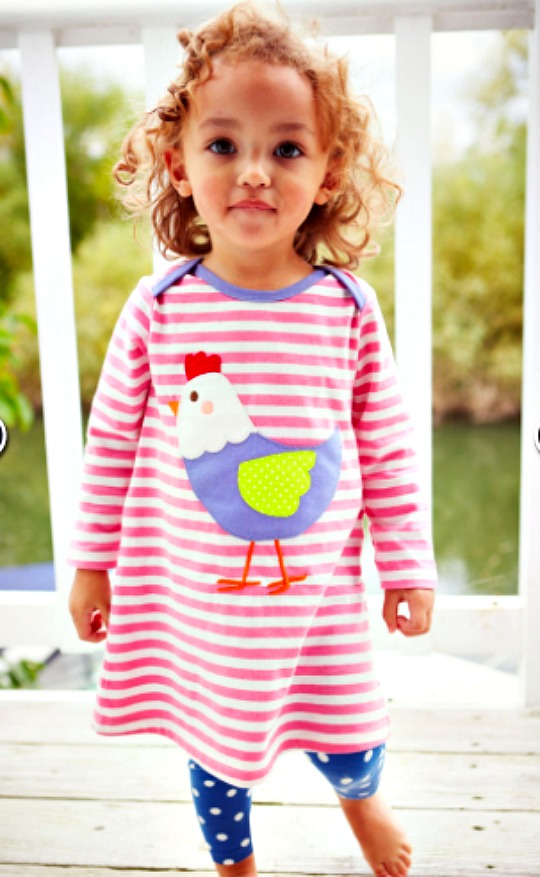 Boden is running a promotion right now offering 15% off selected styles.
This deal applies to womenswear and menswear, but also to Boden's Mini, Baby and Johnnie B ranges.
Admittedly, Boden isn't the most affordable place to buy your baby clothes, but the quality is simply brilliant. A friend of mine recently bought a Mini Boden dress for my baby, and it has been one of the best-wearing items we've owned. That dress must have been washed at least fifty times but still looks as good as new, and because of the quirky smock-style, it hasn't been outgrown as quickly as other more conventional dresses.
My baby started wearing it as a dress but several months later it's still suitable for wear as a top over a pair of baby leggings. And given how quickly babies outgrow clothes, I'm a serious fan of items like this that last longer than average.
If you need some shopping inspiration, this Applique Jersey Dress has caught my eye. It's normally priced at between £22.00 and £24.00 depending on the size you purchase, but with this 15% off deal you can bag it for between £18.70 and £20.40. Lovely!