Family Movies in February - £1.75 a ticket @ Vue Cinemas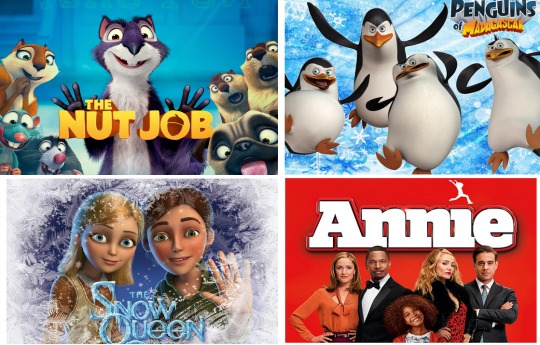 For those of you who don't already know about it, Vue Cinema's Kids A.M. is by far the cheapest way to get the family a trip to the cinema. It could save you masses of money and keep the kids happy this half term.
Like some other cinema chains Vue show children's films in the mornings or around lunchtime at weekends and through the school holidays, and they will show a slightly older film along with the newest releases but with the reduced ticket price of £1.75.
What makes this such a good deal is that all tickets are this price, the children and any accompanying adults too! So a family of 4 can watch a film together for the grand total of £7! That's about the average price of one adult ticket usually!
Each cinema's showings and listings will vary slightly, as will school holiday showings to reflect local timetables, so you need to check your individual cinema's listings on the link below.
This is what is planned for the next few weeks:
The Nut Job (U) - 1st February, 8th February
Penguins Of Madagascar (U) - 13th to 19th February
The Snow Queen: Magic Of The Ice Mirror (U) - 1st February
Annie (PG) - 7th & 8th February
If you fancy any of those you can find all the information, listings and make a booking on the link above.