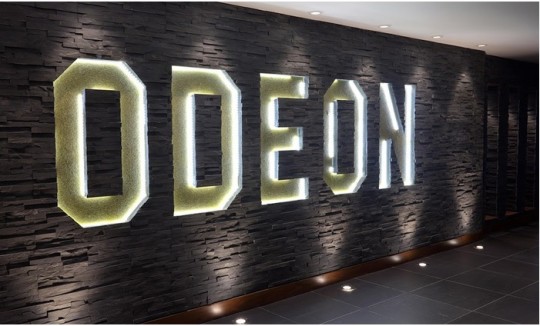 **UPDATED** This offer is back and tickets are to be used by December 19th.
Another little heads up for your diary for later this week, Groupon will be selling Odeon tickets - not the kids showings, mind you, the real thing! - from Thursday or Friday. There are some T&C's to take into consideration, but read on and I'll tell you about it.
Firstly, you can purchase as many of these as you like, there are no limits. That's a bonus for regular movie goers. There are of course a few exceptions, like you can't use the tickets at ODEON Leicester Square and The Lounge at ODEON Whiteleys and it is only redeemable at the box office.
You can't use it for watching Interstellar before 21 Nov; The Hunger Games: Mockingjay Part 1 before 5 Dec or The Hobbit: Battle of the Five Armies (all showings). It is, however, valid for standard 2D or 3D film screenings (including Newbies and Club Seats) but not for Premier Seats, D-Box seats, Gallery performances, The Lounge performances, IMAX, BFI IMAX, iSense, Family tickets, ODEON Senior Screen, ODEON Kids, ODEON Plus, premieres, special events or events not open to the public - bummer that one ;)
There are loads of other restrictions, so do read the fine print, but the bottom line is, if you'd like to get a baby sitter and go watch a grown up movie with someone, you can, and you can do it for a great price of £4 - £5 per ticket.