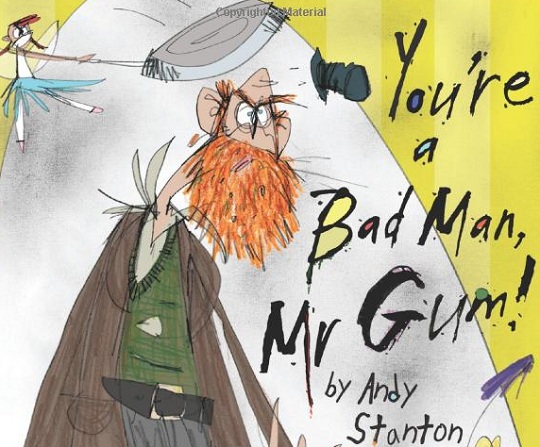 This book is very funny and brilliantly written. We have a copy at home and I can't wait for my daughter to get just a little older so she appreciates it. You're a Bad Man Mr Gum is down from £5.99 to £1.99 on Amazon which is a saving of £4 and delivery is free.
Mr Gum is a truly nasty old man. He's absolutely grimsters. But this book is not just about him. There is also a little girl called Polly, an evil butcher, heroes and sweets and stuff, and Jake the dog, who must be saved from terrible, terrible evil.
The book is written so well and will have you cackling along with your kids if you read it to them or with them. Mr Gum is deeply unpleasant and extremely funny and the little girl quite charming in her own special way. This would make a great Christmas stocking filler.
Thanks to scorpiok at HUKD!