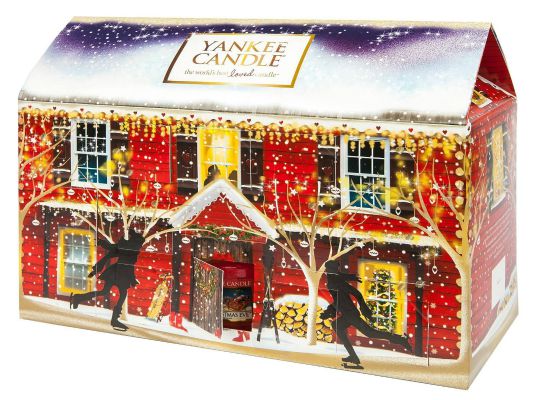 Quick! Quick! This is the CHEAPEST we have seen this! We know it's only September but if you are wanting to get your hands on the Yankee Candle Christmas 2015 Advent Calendar for a reasonable price, then now's the time. Reputable Amazon Seller House of Harris are selling them for just £22.98 each, including FREE delivery. If you were to buy it direct from Yankee Candle, this fragrant Advent Calendar would set you back £27.99 plus postage.
I am liking that retailers are now launching Advent Calendars for us adults. Why should kids get all the fun at Christmas? This Yankee Candle one is just the ticket for someone that adores them.
What better than to have your home smelling of Christmas, as you count down those 24 days that lead to the main event.
Behind 1 through to 23 is a scented tealight and behind door number 24 is a special treat, a Christmas votive candle. The fragrances included are  Cosy by the Fire, Winter Glow, Snowflake Cookie, Icicles, Christmas Garland, Spiced Orange and Christmas Eve.
If Amazon Seller House of Harris sell out then worry not as there's another Amazon Seller called UK Pharmacy Direct that is selling them for 1p more. You can find them here*.