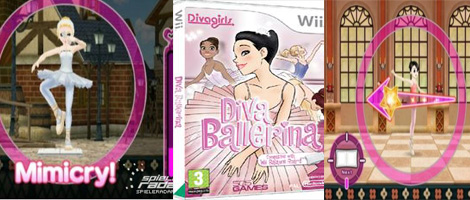 There are quite a few cute little games available for kids on the Wii and this one is really lovely for older girls who love ballerinas. Diva Ballerina is much cheaper at Tesco Entertainment than anywhere else at only £3.99 and it includes free delivery.
The game is compatible with the Wii balance board, so if you happen to own one it will really enhance your child's enjoyment of the game. You can track your progress through the game to see how close you are to your dream performance too!
In the game you learn new ballet moves and perform them for the crowd. Players get to study real ballet moves with lessons in movement and positioning. Plus you get to have loads of fun in performance modes when you outperform the other players and scoop the trophy.
It looks like this game will be good fun for those cold wintry afternoons as well as giving your child some measure of physical activity at the same time. A nice addition to the Christmas shopping list methinks.
Thanks to shelleyizzyprawn at HUKD!