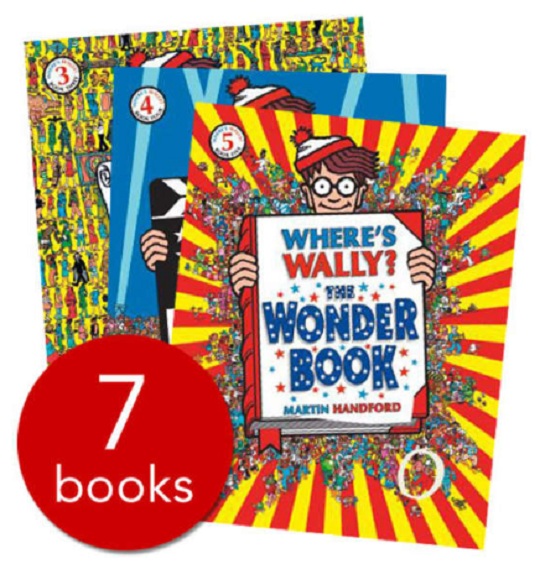 I'm so excited about this Christmas gift! The recommended retail price for these seven Where's Wally books is £48.93 but Redhouse.co.uk is selling them all together in a bag for £9.99. That means you get £38.94 off, unbelievable.
I absolutely loved the Where's Wally collection as a child. I remember fighting over the books in the school library and even having to put your name down on a waiting list in the library to take them out. Whenever someone in the class got their hands on one we would all crowd around him or her and see who could Spot Wally first. It became quite competitive and so much fun.
Packed into a handy kit bag, this Where's Wally? collection of seven of Martin Handford's books makes an ideal gift for fans of the search-and-find activity books. Track down Wally and his friends Wizard Whitebeard, Wenda and his nemesis Odlaw, plus lots more hidden items, as the stripy-shirted hero visits an assortment of locations. From Hollywood to The Great Picture Hunt, there's a lot to keep youngsters busy in this kit bag. Don't leave home without it!