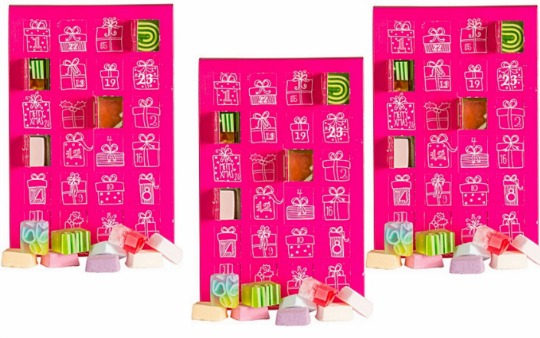 I quite fancy an Advent Calendar this year but I don't want one full of chocolates, I want one that has something otherwise indulgent behind each door. This Bomb Cosmetics Advent Calendar is high on my list, and whilst it appeals to an old gal like me, I think it would also please teenagers too. 123 Hair & Beauty on Rakuten are selling it for just £12.73 with FREE delivery, but you can get it for less by using promo code 15BEAUTY at the checkout. That will take the price to just £10.82 delivered.
The Bomb Cosmetics Advent Calendar is sells elsewhere for around £19.99 to £25. You can expect to find bathtub goodies behind each of the 24 doors.
Bomb Cosmetics are a cheaper alternative to Lush and this Advent is a must for those of you that enjoy a good soak in the bath.
It includes handmade mini soaps and bath blasters that are made with pure essential oils like these: Plum Berry Ice Soap, Santa Baby Soap, Snow Globe Soap, Electric Dreams Soap, Hypnobath Bath Blaster, Cotton Candy Bath Blaster, Butter Berry Bath Blaster and many more.