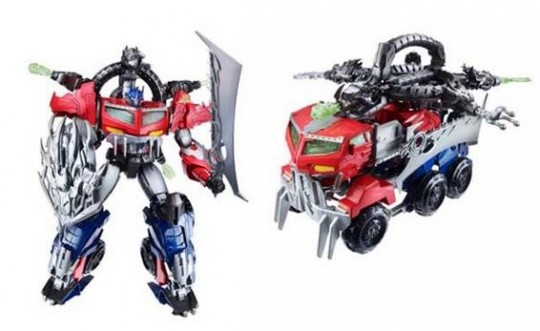 Between 2 and 6pm today Boots has the Transformers Beast Hunter Optimus Prime on offer for £49.99. I've seen it elsewhere for £75, so this seems like a great offer.
"Outfitted with the supreme power of the Firebreath Cyclocannons, this Transformers Beast Hunter Optimus Prime is a whirlwind of righteous devastation that's too mighty for even Predaking to handle!"
In robot mode, the glowing battle lights and special dragon-hunting sword and shield make him the ultimate Predacon nightmare. Instead of the usual semi-truck mode, this Beast Hunter Optimus Prime figure converts to dragon assault truck mode with a light-up windshield. His 5 Firebreath Cyclocannons rapid-fire a 5-missile barrage at any Predacon that's crazy enough to take him on.
Suitable for children aged 5 years and up, Optimus Prime requires 2x SR44 batteries and is a brilliant last minute Christmas gift for a fan.