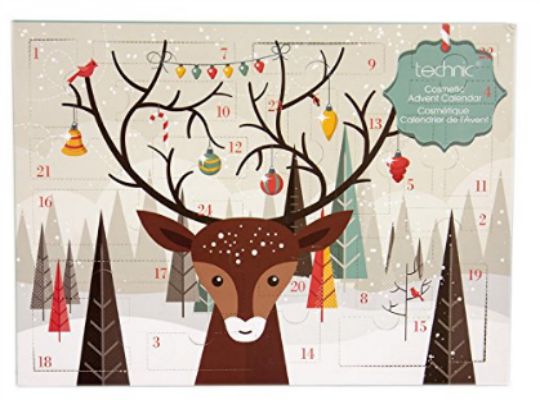 Pre-teens and teenagers can feel a bit left out when younger siblings get Advent Calendars. They might pretend that they are too cool for one, but they really do want one. This Technics Cosmetic Advent Calendar is great for those make-up mad teens or even for us yummy mummies. Get it for just £7.95 plus £3.99 delivery (£11.94 delivered) from Amazon Seller: Semichem. This is much cheaper than most of the more grown-up 'alternative' Advent calendars.
The Technics Cosmetics Advent Calendar has 24 doors to open just like any other one but you won't find chocolate. Behind each door is a miniature item of Technics Make-Up.
It's such a good price for what it is. Sure, it's a bit of fun but at least you will be able to put the contents to good use. I wouldn't imagine the quality to be on par with Estee Lauder or anything, but as far as a budget cosmetics brand go, they're not too bad.
I really think teens would LOVE this and I will be getting one for my best friend's daughter as I know her face will light up as soon as she sees it.