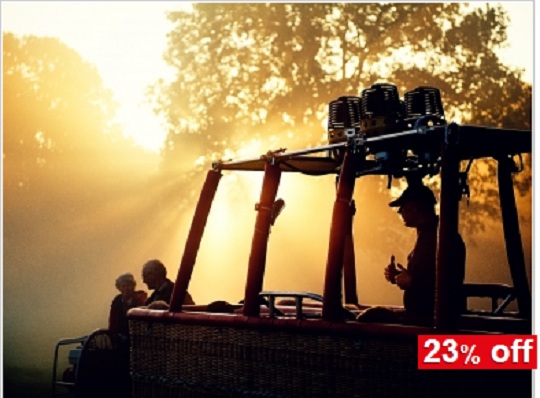 Give a once in a lifetime experience for Christmas this year. The hot air balloon ride for two for £238 from Activity Gifts is marked down from £310 to £238 that's 23% off this amazing gift.
This fantastic value balloon flight for two delivers is great value for money. Choose a location from over 100 sites across the UK. This hot air balloon experience includes an introduction to hot air ballooning, full pilot briefing, invitation to assist with the inflation of the balloon and a traditional champagne toast topping off your hour of flying time. You will be presented with a personalised commemorative flight certificate signed by the Virgin balloons pilot and endorsed by Sir Richard Branson. Climb on board any AM flight Monday to Friday.
If you're looking to wow someone with a gift this Christmas then an activity gift is the way to go. The amazing experience will be a gift that your loved ones will remember far longer than a new CD or the latest kitchen appliance.