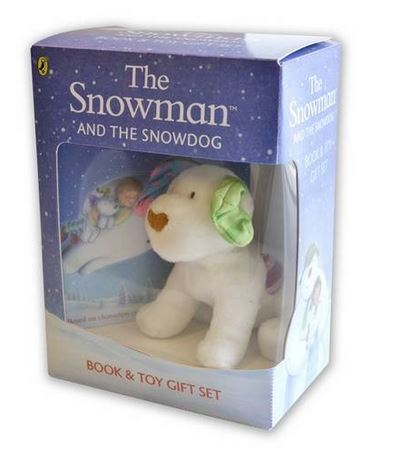 The Snowman and the Snowdog Book and Soft Toy Giftset is available at Puffin Books for £5.99 with free UK delivery. It's currently on sale at Amazon for £9.74 and you'd  have to add shipping on. 
You know when The Snowman comes around it's time for Christmas. Which of course it isn't, but in the world of commerce, it is. And if you're getting your gifts in early, this isn't a bad place to start!
The sweet little The Snowman and the Snowdog book  is about a little boy taken on a breathtaking and magical adventure beyond his wildest dreams when the snowman and the snowdog he has built come to life and take him over the rooftops and across the sea to the North Pole.
It's a 32 page book, and comes with the snow dog soft toy.
Thanks to SNS76 at HUKD