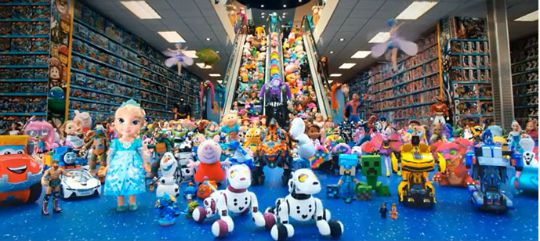 EDIT: Confirmed Friday 18th to Monday 21st September, in stores only, 20% off ALL TOYS, BIKES, OUTDOOR & BABY. Excludes software and video games. 
Loads of you have been asking when the 20% off event is happening at Smyths Toys, as it seems that many people get all their Christmas shopping done in one go every year with this offer.
Well, although we do not have official confirmation (as if they would tell anyone before it starts!) we have heard some pretty convincing information on the grapevine...
The dates we have been given are this weekend, from Friday 18th September until either Sunday 20th or Monday 21st. We have also been told that although it includes almost everything in stores that the big exclusions will be games consoles and games software.
You can have a browse and start making your shopping list by clicking here for the Smyths Toys website*.
Previous events have been in store only, but again there is no confirmation as yet. Keep an eye on this page, and also on our Facebook page and twitter feed to keep up to date with the latest news.