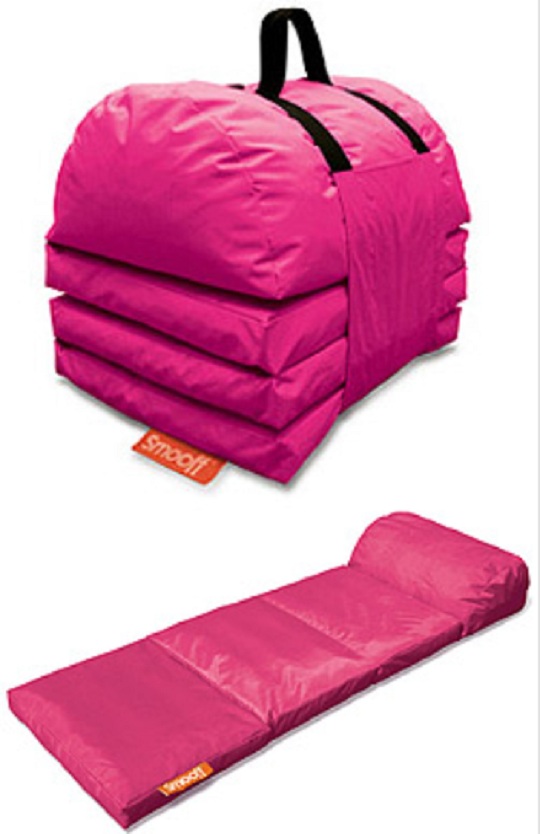 Save £55.00 (44%) on the Smooff Lounge Cushion from Totally Funky. This fabulous foldable mattress in bright pink was £124.99 but is now £69.99.
Lay back and relax with a Smooff Lounge Cushion. It's a fantastic, foldable lounge mattress for chilling out in the most comfortable way. It has a durable, detachable and waterproof outer cover with firm inside cushions and an integrated pillow provide optimal comfort.
The Smooff might be designed for home and garden use, but with its low weight (5.5kg) and carrying strap you can take it anywhere you want. Take it to the beach, camping or even the park for an afternoon nap. The Smooff is perfect for when you have unexpected guests staying for the night as it has a soft mattress foam filling.
The Smooff is made from easy to clean, strong 420D polyester. The cover is fire and UV resistant, and the fabric is also water resistant, so no worries if you get caught outside in the rain or if anything is spilt on it.