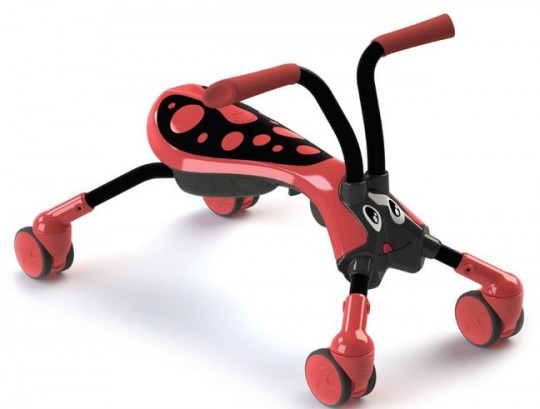 Amazon are selling the Scramble Bug Beetle in Crimson Red and Black for £26.99, reduced from £39.99. You can find them at Argos for £27.99 and a few other places for upwards of £30, but this is about the cheapest I can find these awesome ride-ons for.
Scramble Bugs are the four-wheeled follower of Scuttlebugs, the most awesome ride-on ever.
Scramble Bug is a unique ride on as it moves in all directions (360 degrees) for a more fun and stable ride for the 1--3-year-old market, but don't be fooled: I know plenty of four year olds who still fight over it.
The Scramble Bug is ideal for children to learn how to move around freely with the stability of handle bars that remain fixed. It folds and unfolds in three simple steps, folding down to a compact size for portability - I once flew long distance with one in hand luggage!
An extra bonus for Christmas morning is that they require no assembly, no batteries and are the perfect in door ride on too.