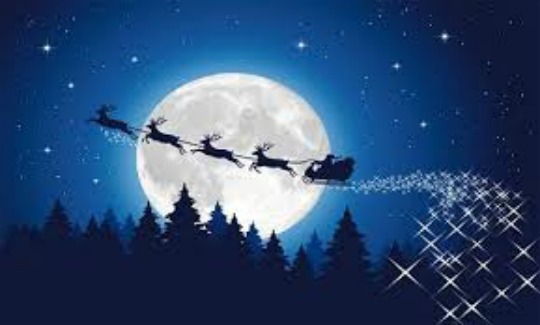 Okay, not really, but there will be something in the sky that night that will not be your usual planets and stars and moon, and with a little bit of storytelling and imagination you could turn this into a really magical moment for your young ones!
What will actually be in the sky on Christmas Eve is the International Space Station, and between around 5.30 and 6pm it will be making a 3 minute pass over the UK and be visible if there is a clear sky.
Who else but Father Christmas could this be whizzing across the night sky on Christmas Eve?
You can check on the Spot The Station* part of the NASA website for the exact timings, so you know when to look to the skies.
My eldest son is a bit of a geek when it comes to Space, so to be honest he'd probably be as excited to see the International Space Station as he would to see Santa and his Reindeer!
Will you be looking to the sky and hoping for a clear night?