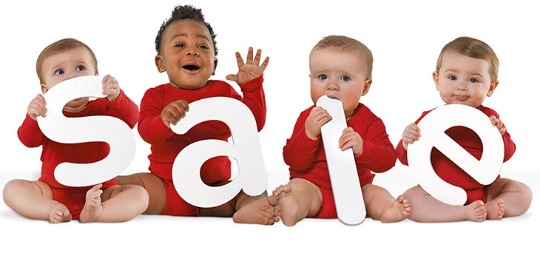 Kiddicare have started their big 'January' Sale across all departments today. There are reductions in Pushchairs, Car Seats, Nursery and Bedding, Feeding and Babycare, Highchairs, Monitors and Safety and Toys.
The reductions vary a lot between areas, some being more than 70% (some of the toys) and others having only a 20% reduction (for example some of the bedding).
Just having a quick look through I found a couple of really good bargains, for example the Cot Beds start at only £94 now, and there are some good reduction on Highchairs including a Booster Seat for £14.99.
Kiddicare offer Free Delivery when you spend over £29.99, and they also offer a Price Match Guarantee so that if you do find your item cheaper elsewhere you will not find yourself out of pocket.
The other main baby suppliers don't seem to have started their major sales yet, but as soon as the last delivery dates for Christmas pass expect them to follow. There should be some great bargains around very soon - let us know if you find any!