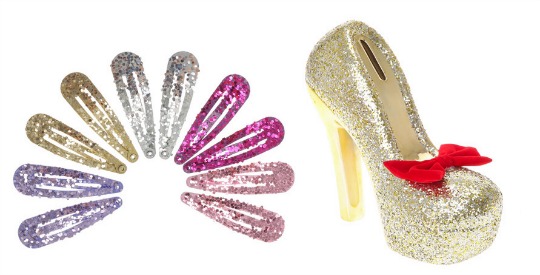 Remember last week when the Claire's Sale Items went Buy One Get One Free? I said it couldn't get much cheaper. Well... they have now made some sale items 3 for £5, making each one just £1.67-ish each. Some of these are items were as much as £12 originally, so that's a whopper of a saving.
This 3 for £5 promotion is online for 48 hours only, but there's not likely to be much left after then anyway at this amazingly low price. We don't know if this applies to any sale stock left in stores, but it is definitely online.
The 3 for £5 offer applies to selected sale items only, which are clearly stickered with '3 for £5'.
The only downfall is the odd click and collect charge which I always go on about - they charge you £1.99 for click and collect, but home delivery is only £2.99, and they offer Free Home Delivery over £25. But to spend £25 on this sale you would be getting loads of accessories.
Big Thanks to Sara on our Facebook page for letting us know about this.