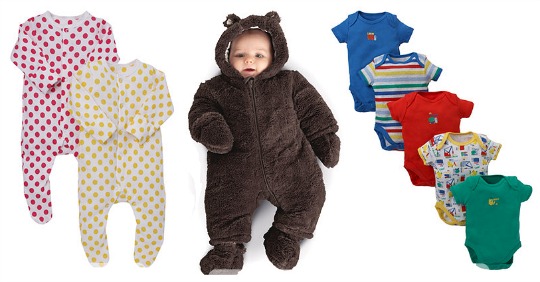 Mothercare have made further reductions on their Kids Clothing Sale, with some items now up to 75% off, and prices starting from just 50p. This would make me ever so happy if I hadn't already received a parcel of sale clothes from them a couple of days ago - I daren't look in case it's all gone down even more!
It certainly does look like most things have been reduced by more, and there are some items that I didn't see when they launched the sale over Christmas, so it's worth another look if you're not already spent up or if you want to stock up the kids wardrobes. I got lots of things in the next sizes up to put away for the kid's next growth spurt, things like long sleeved t-shirts that are good for all seasons. If I wait until they actually grow the clothes will be double the price again!
Apart from the items newly added the size availability can be limited, so again it's best to search by size. Click and collect is Free, as is home delivery when you spend £50, otherwise delivery charges are from £3.95.
Hope you can pick up some bargains!