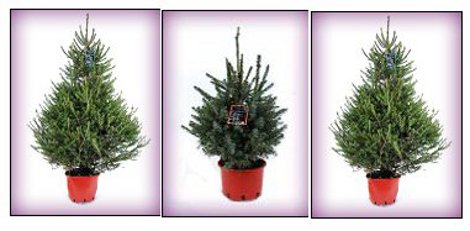 Can you believe it's Christmas eve already? This month has simply zoomed by in a haze of snow, mince pies and mulled wine.
If your Christmas tree is looking a little bit worse for wear, you're just back in town and don't have a tree yet, you were just to busy and didn't notice Christmas sneak up on you or you're one of those people who traditionally only put up a tree on Christmas eve, you're in luck – real Christmas trees are down to just 1p at B&Q. For a five to six foot tree, that's a fantastic saving!
You can't buy it online, and there's no delivery, so you'll have to pop out and collect it yourself.
(You could also try your nearest Homebase, where they are apparently giving them away for free, but there might not be that many left, so 1p is a pretty good second option.)
While you're there, have a look at the Christmas decorations sale, which has up to 75% off right now too.
Happy Christmas Eve!
Thanks to kiwikeen at HUKD