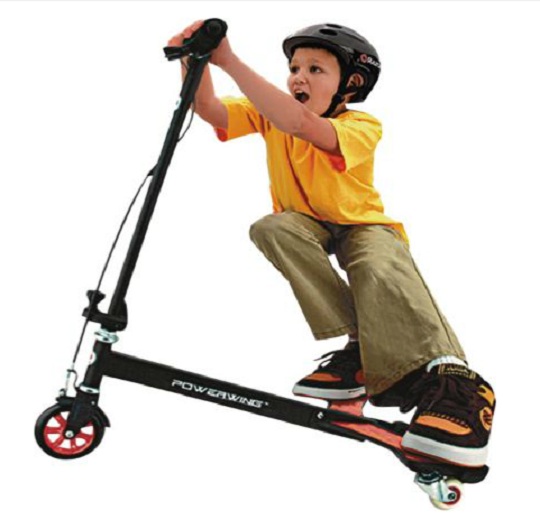 Scoot from side to side, turn and jump with the Razor Powerwing from Argos. This really neat scooter slash skateboard thing was £119.99 but is now half price at £59.99. Great Christmas gift!
I have to be honest with you, I've never even heard of these things but seeing them for sale at half price and watching the video clip on the Argos website I was sold. It's so cool and really innovative, you don't even have to get off and push like you would a normal scooter or skateboard. As you move the back piece that you stand on from side to side it propels the Powerwing forward, awesome.
If your kids are ahead of me and are already asking for one of these for Christmas at least you now know where to get one at half price (and I've learnt something new). They'll be the envy of their friends on this fantastic Razor Powerwing scooter. Just move your body from side to side and the three wheeled design gets you going and keeps you moving. Love it!