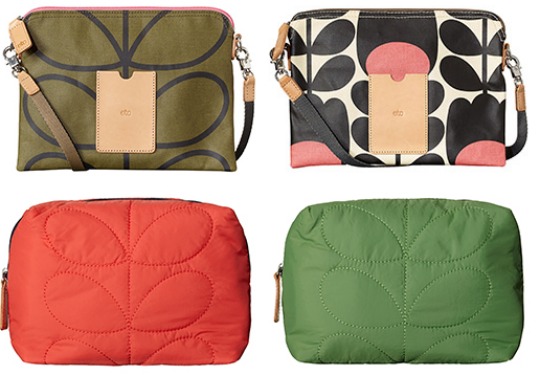 I don't know about you, but I am a true believer that you get the best bargains on the expensive stuff when the sales are on. Whether that be electrical appliances or deisgner bags. Orla Kiely have a great sale on and it's well worth a look if you were previously put off by the price of items. The best buys in the sale are in the Accessories section, and you can grab yourself an Orla Kiely across the body bag for just £34.50. Items start at £17.50 and this is the cheapest I have seen Orla Kiely items being sold.
Orla Kiely is like marmite, you either love it or hate it. She is an Irish designer and is known as "the Queen of Print", if you are familiar with her bags you will understand why.
My top picks in this sale are: the Giant Linear Stem Over the Body Bag* for just £34.50, reduced from £69. You can also get it for the same price in Kelp*. These Giant Linear Stem Big Zip Wallets* are now only £29.50, and again you can get it in Kelp*. The Tulip Stem Wallets* are the same price and have been reduced from £59.
Needing a make-up bag to go with the fancy bits and bos you got for Christmas? These Quilted Stem Nylon Cosmetic Bags* are reduced from £35 to £17.50.