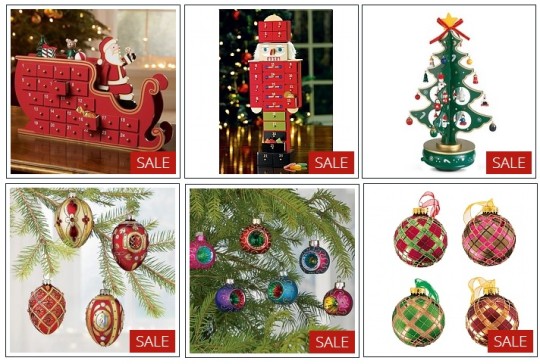 Museum Selection has a sale on wooden advent calendars at the moment, with Santa's sleigh going for £14.99 and the Nutcracker for £12.99 and a musical Advent Tree for £7.99. Delivery is a little steep at £4.99, but those specific items are still cheaper here with delivery. Also, if you sign up to the newsletter, you get 10% off your first order.
Along with the advent calendars, there's also lovely decorations, perfect for those pieces you love just a little more.
I know you can pick up a 99p advent calendar pretty much anywhere, but there's something magical about having certain things the same, Christmas after Christmas. Tradition just adds to the whole thing and makes it that little bit more special.
We have a beautiful string advent calendar that gets used every year for our Advent 'activities' calendar, and a Santa's workshop pop up book - when they come out, you know it's Christmas.
These items from Museum Selection are like that, I think. Something that brings the magic of Christmas, year after  year.