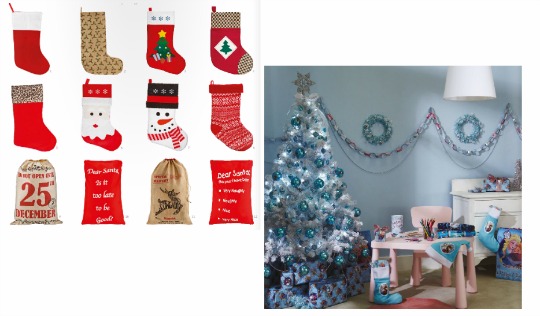 Poundland have released their Christmas Catalogue and we nearly fainted when we saw it. Forgive us, but we were have expecting to find 90% tat and 10% great, festive finds. It's a must see... you will look through it thinking it's from anywhere but Poundland. It is Poundland and that means that all those Christmas goodies inside are just £1. Itching to see it now?
Your local Poundland store should now have their Christmas stock in and you should be able to see all those sparkly delights that are in that brochure. Stock will sell fast, and there's no guarantees that your Poundland store will get more in, so we say move fast for all the good stuff.
Unfortunately, the Christmas range is not available on Poundland's online store but will be coming soon. You can sign up for an email alert so that you are one of the first to know when it's available to buy online.
We are loving those Hessian Sacks, the Disney Frozen Christmas decorations and well pretty much everything. If you fancy a closer look at individual items you can do so on the Poundland site here*.