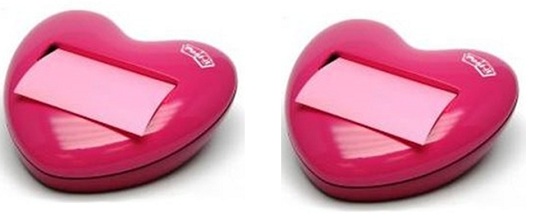 How funky is this Post-it Heart dispenser dude? This would make an excellent Christmas gift or stocking filler for the kids. Seriously, it would. My daughter is hooked on Post-it notes at the moment and would utterly adore this dude that has, helpfully, been marked down from £7.49 to only £4.16.
Click here to get posted with 3MSelect*
The Post-it Heart Pop-up Z-notes Dispenser and 1 pad has the longest name for a product I have ever written. And I have written quite a few now. It is mad. Anyway, this sweet refillable Z-Note dispenser lets you personalise your space and keep Post-it notes at your fingertips.
The dispenser is weighted for easy one-hand dispensing and it refills easily with 76x76mm Z pop-up notes in any colour you like. You can even get these in pebble, handbag and apple shapes although those don't appear to be on sale at the moment. Still, £4.99 (the vat needs to be added on apparently) is a great price for a funky gift.