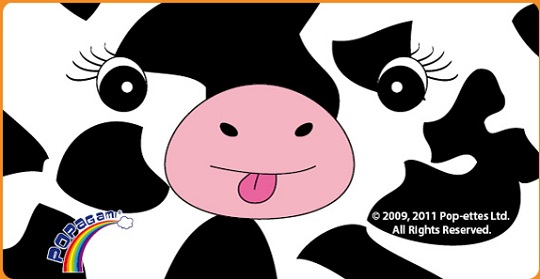 I had never heard of Popagami when I was first asked if I would like to review this unique blend of origami and children's entertainment. Your first kit of Popagami is essentially an origami kit for kids that comes with special folding instructions and cool, funky animal prints on them. The question was – are they easy to use?
The answer is – Maybe. For people like me who cannot see in 3D at all, and who find the idea of folding around a piece of paper utterly intimidating, the Popagami range is quite tough. Possibly not a lot of fun. The same went for my child and we both realised that we were not  the ideal choice for reviewers.
So I took the Popagami to a friend's house and her eight year old leapt onto the set like a chicken starved for water. In moments, and I mean moments, she had grasped the idea, figured out the folds, and created one of the Pop-Ettes – the cute little critters that emerge from your clever folding action.
What makes this toy a good bet for Christmas gifts is that it is perfect for cold, dreary, dark days. It makes children think, and problem solve, and encourages patience and exploration. And the resultant toys you create can fit on your fingers so you can make cool puppet shows or collect them on your window sill.
There are quite a few Popagami characters in the stable and the price is aces. You pay £2.75 for 24 sheets, 48 sheets will cost you £3.75 and the starter pack with instructions is a mere £4.99. You can also download and print free designs and if you lose your instructions they are there on the website for you to print out or read again at any time.
As part of our Christmas gifts guide I am going to have to give these stocking fillers a huge thumbs up. Even if, like me, you're not good at that 3D thing, these will end up being fun. And they are superb value for money!