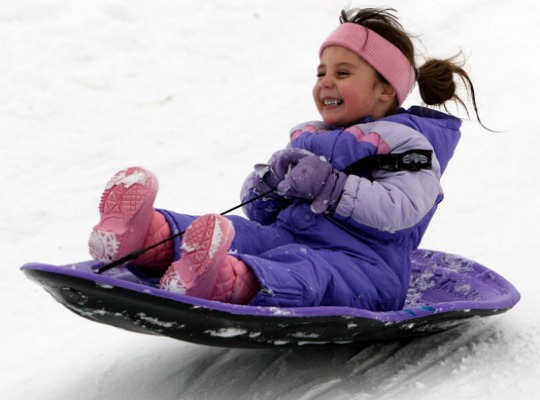 A lot of you in the United Kingdom have snow just now. Kids love and it and if you are honest with yourself, so do you. Okay, so you have to take the day off of work because the schools are shut but why not make the most of that time and get outside and play with the kids.
Here's a list of cheap sledges at Amazon/Amazon Sellers:
There's lots and lots more, but one things for sure these above are a bargain even when you factor in the delivery charge, on those that have one.
I hope that you have lots of fun should you choose to go out sledding today, tomorrow or when your sledge arrives from the Amazon sellers.
If you would rather grab one today then head down to your local Home Bargains and get one for £3.99. See it here*.
Why not check out the fabulous video by Moses Brown School on our Facebook page?