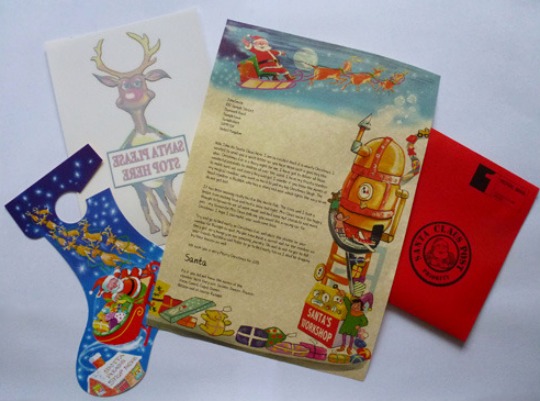 Have you heard of Bespoke Offers before? Don't worry it's not some dodgy company, they are linked to Barclays Bank. Sometimes they do 50p Friday, and guess what? Today is that day! I will list the items that you can bag yourself for 50p delivered below,  but what we are most interested in is the Personalised Letter From Santa. That too is only 50p delivered, okay, so you could print off your own and get an envelope and a stamp and go to the postbox and post it, but this is only 50p for those of you that haven't got a printer. Pssst....you also get a door hanger sign and a window sticker included!
So how does this work?
Simply sign up to Bespoke Offers, or login if already registered. Just add it to your basket and you will be given an electronic voucher to redeem.
Once you have received your voucher just click on the link. You then need to click "Get Started" and fill in the details. Click "Save to Basket" and enter your code into the box provided. Finally, head to the checkout for completion. It's as simple as that!
Other items on offer for 50p Friday are:  Retro Wooden Earphones* for 50p delivered! A Criminal by Karin Slaughter eBook*for just 50p or a Gone by James Patterson eBook*for 50p!