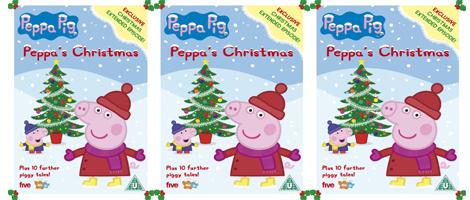 The Peppa Pig Christmas DVD has been marked down from £12.99 to only £2.99 at Amazon and that includes free delivery. That's a lovely £10 shaved off the original price, making this a fantastic stocking filler for a little Peppa Pig fan.
There are quite a few Peppa Pig DVDs on sale at Amazon at the moment. There is Peppa Pig Cold Winter Day and Christmas Special for £3.93 and My Birthday Party and Other Stories for £2.99 as well. You can probably stock up on Peppa Pig DVDs for the next year for the price of one.
This particular DVD is a seasonal compilation of a bunch of Peppa Pig episodes including Pirate Island, Pretend Friend, The Long Grass, The Dentist, Zoe Zebra The Postman's Daughter, and many more.
It's about an hour long and features extended Christmas episodes plus lots of Peppa pig fun. A nice catch for Christmas, this one.
Thanks to goonertillidie at HUKD!