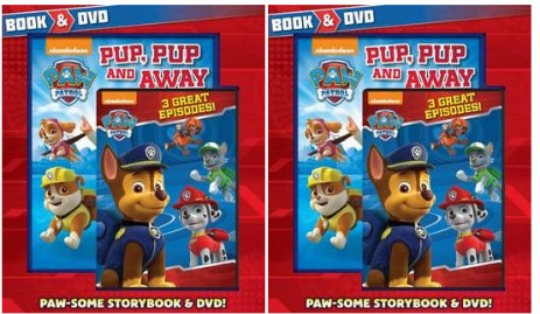 We know that a lot of you have children that are Paw Patrol daft. If you are searching for some Paw Patrol Stocking Fillers then we have found one. The Paw Patrol Book and DVD Pack from The Book People is only £4. This very same set is £9.99 at Debenhams and £7 from The Works, so this is a fantastic bargain.
In this Paw Patrol Pack you get a 'Pup Pup and Away' Storybook and a Paw Patrol DVD, The DVD has THREE episodes on: Pup Pup Boogie, Pup and the Very Big Baby and Pup Pup Goose Chase. This DVD will get used and you will know every word in every episode in no time.
This is a great little Christmas or even Birthday gift for any Marshall, Rocky or Zuma lover. It's at a really good price too.
Home delivery costs £2.95 or FREE when you spend £25 or more. If you are in a hurry for it then opt for their 48 hour delivery, which costs just £4.95.
Thanks to balmuir @ HUKD