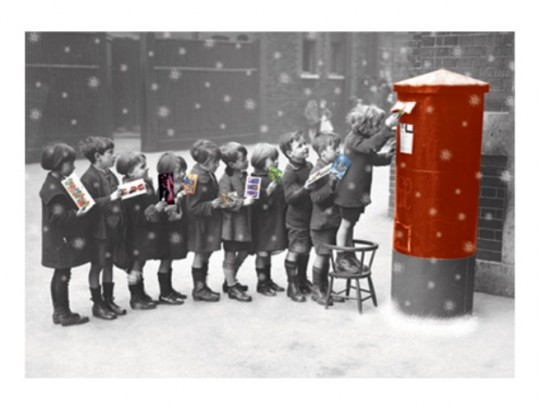 I can't believe I am about to say this…It's only two weeks to Christmas (give or take a day or two) and the time to place online orders or post Christmas cards is here. If you don't get those items in the post, then the could very well be lurking in the cold depths of a post office come Christmas Day. To help us all in the fight for the perfect Christmas, I've gone out to find the Christmas posting deadlines so you can get everything done in time.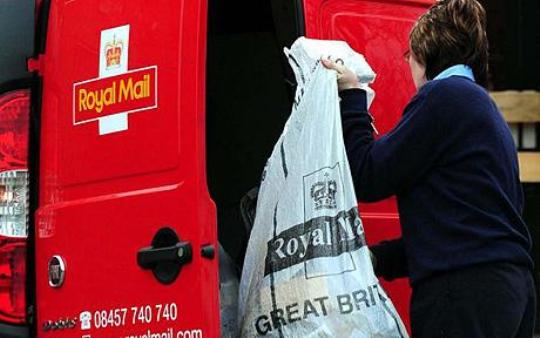 Royal Mail has a very helpful site that lists all of the last recommended posting dates and for what type of parcel. You sending something at the standard rate? You've only got 14 days from today to get it bought, wrapped and sent. It will definitely save you some cash if you aim for this deadline rather than the more expensive Parcelforce express24 which, I imagine, costs a heavy amount.
I also advise you to get in before 14 December or you may spend a good portion of that day in a queue – that happened to me last year and tedious (and cold!) doesn't quite cover it. And for those of you who have loved ones in the British Forces, you need to get your items out by tomorrow so they are sure to reach them.
The post office has also included extra deliveries over Christmas and later opening hours at selected stores. You can check with your local post office to find out what they have in store for you over the festive period.
The Retail Stores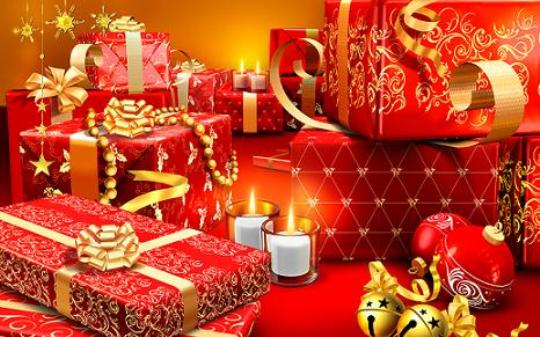 Amazon has Sunday 18 December as the last full day to order for Super Saver Delivery (that lovely FREE option) and Wednesday 21 for first class delivery to arrive on time. They do, however, kindly point out that you can give anyone a gift voucher on Christmas day as they can be printed out immediately. This is actually an excellent rescue for when you suddenly realise that you forgot Great Aunt Mildred.
When it comes to international deliveries and orders you can choose from a variety of different dates and times and you'll find the complete list over here.
Tesco has a pretty cool Christmas calendar that lists new releases, last posting dates for international and local destinations, and their own special offers, like the Clubcard Vouchers Exchange that finishes today.
The Sainsburys website was frustratingly difficult to navigate and I didn't manage to find any coherent information as to when they have their final delivery dates for Christmas 2011. This, I think, is a big mistake on their part.
Marks & Spencer, however, are on the ball with a list of all types of delivery and what dates you need to keep in mind. They even have the last possible time for you to order included on the site. Check out their list here.
Argos has 21 December as the last possible date to order online for delivery on Friday 23 December, or 18 December for big items like furniture. Although, if you really are utterly manic or forgot every present on the list, you can go instore on Christmas Eve to collect items through their Check & Reserve service.
Those of you who enjoy a spot of John Lewis fun, you are also looking at 21 December for gifts delivered in the UK but 12 December if you plan to send anything directly overseas. Notonthehighstreet is a slightly more complicated affair as each product, especially personalised gifts, does come with its own deadline. However, you can look to 20 December for standard delivery as a general rule.
Book lovers can order from Waterstones by 3pm on Sunday 18 December for delivery to your local store or 20 December for delivery by post. If you want to send a tasty parcel of books to someone living overseas, your courier date is Monday 05 December at the latest. I can't locate any Christmas specific information on the WH Smith site so perhaps order sooner rather than later there.
HMV has their free delivery deadline as 19 December and Oxfam Unwrapped is the same – free delivery by 19 December. Debenhams is Thursday 22 December for collection instore and for home delivery, while Dixons is Friday 23 December.
Now, with all that in mind, best you get those last gifts sorted and sent so you don't have a sad relative staring at an empty Christmas tree! Good luck and happy Christmas shopping.