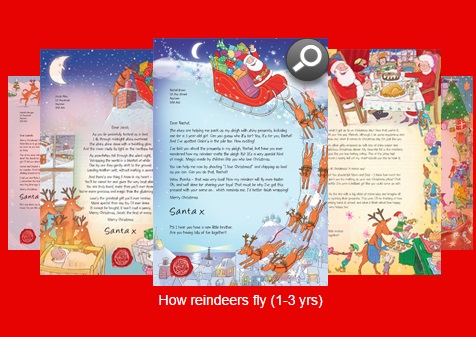 NSPCC's personalised Christmas letter service is now live, and you can design and create a letter for your child and for a donation to the NSPCC, get it delivered to your child. The suggested donation is £5, and the money goes towards the NSPCC's work with children, so if you can pay the £5, please do!
We signed up for this letter a couple of years ago, and had it delivered to us in Australia (if posting abroad, they request that you donate a little more, which is fair enough!). My daughter, who at the time had a 9 month old sister, was over the moon that not only did Santa know to find her in Australia, but that he commented on the fact that she had a little sister too? Well, that was almost too much for her. She loved it and showed her letter to everyone.
Unlike many other 'personalised' letters, this one has so many variables to choose from. You could send a different letter to your children for years, assuming you don't have more than six children, but you can also send one letter to more than one child, which is great if you're having to watch the pennies.
There are other serves out there that offer much of the same, but at least this one goes to the kids, which is giving a little back.