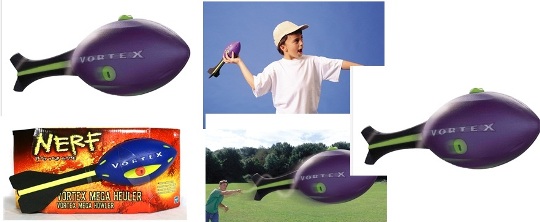 The Nerf Vortex Howler is down from £12.99 to £5.49 at Play.com, a saving of £7.50 off the original price, over half! This is one funny looking dude and I reckon kids will love finding it in their Christmas stockings come 25 December.
The Nerf Vortex Howler has finger grip zones to help you throw it smoothly and with cool tricks and twists. If you use them correctly you can make the Vortex spin faster for tight spirals and greater accuracy.
The Nerf Vortex Howler also comes with three separate whistles that combine to create an awesome (although probably extremely noisy) effect. I do wonder if these can be turned off because I imagine many parents will find the howling a tad irritating.
This has loads of customer reviews on Play.com too. Most of them rave about the Nerf Vortex Howler, saying it is fun to play with and that it is quite durable and cool. Seems like a fun gadget!
Thanks to Degon at HUKD!