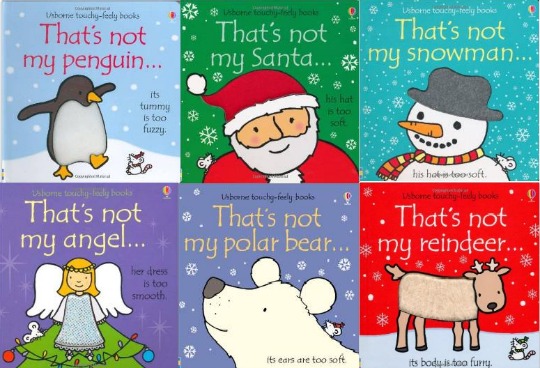 The "That's not my" book range has been kicking around for a good while now. With plenty of new editions added every now and again, there's no chance these books will lose popularity. I am particularly fond of the Christmassy ones and I have been looking for them myself for some festive fun with the kids. Finding them in stock wasn't too bad, although they are completely sold out at The Book People. Price-wise, this was the cheapest I could find including delivery. BookSpeed, a reputable seller at Amazon has them starting at just £3.99 including delivery.
Amazon being Amazon, link above will take you to a general That's Not My Reindeer selling page. Just click on the bit that says 12 NEW from £1.19. That applies to all of the links for the books mentioned on this post.
All of the "That's Not My" range are touchy feely books and have statement about texture and parts of the story character. My personal favourite is "That's Not My Santa, his sack is rough!". You have to laugh at some of them!
The other titles available are: That's Not My Snowman, That's Not My Penguin, That's Not My Angel and That's Not My Polar Bear.