Do you use a paper diary or do you just rely on the calendar in your phone? It is my experience that all mums use one, but never both. I used to be firmly in the paper dairy camp. And in fact, I still am.  I just never remember to take it with me or I find that the diary just isn't up to task these days.
Mum's Office makes stationery designed for organising family life. Not sure why they don't think dads participate in this, but I've yet to meet a man who truly appreciates the deep pleasures of really good stationery.
I received from them a diary with the bold claim that it is "the essential family diary that fits in your handbag."
Oh really Mum's Office? Those are bold words. And you'd better be prepared to live up to them or suffer the consequences. For me, there is nothing worse than a diary that is just not up to the job. Read on to find out how they fared.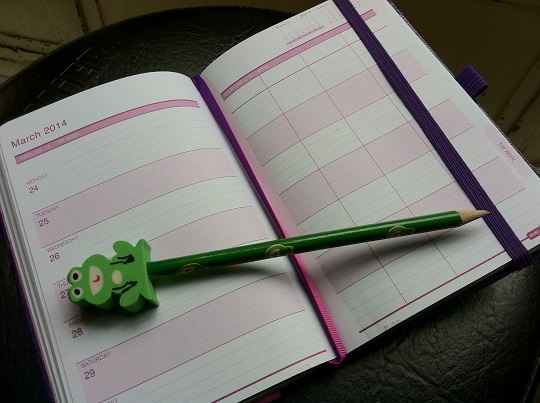 Now, this diary is for 2014 so I haven't actually been able to properly use it yet.  But I know my diaries!  And I know how I like to use them. First off the vital, specification-type information.
The diary I received came in a dark purple colour, called blackberry on the website, with a snakeskin effect cover. The other colours available are raspberry, silver and peppermint (a light blue). The Mum's Diary 2014 runes from the 1st of January 2014 to the 31st of December and is priced at £14.95.
The diary part is divided by week, which makes this a fairly slim diary compared to others I've had. These had a day a page, which I thought I needed to write everything down. However, it just meant I had information all over the place, and was forever flicking through pages trying to remember where I wrote another parent's phone number and so forth.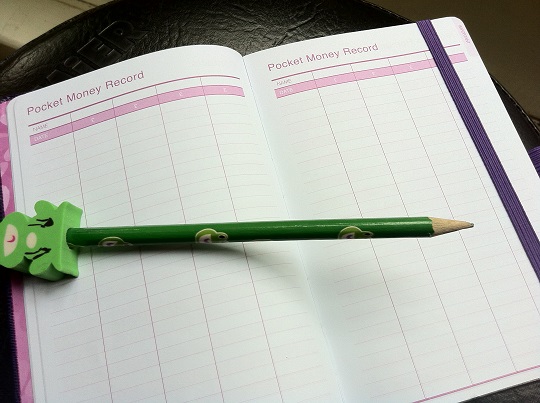 Instead, this diary has sections at the front that are very specific to what mum's need. There's pages for up to four children, with all their vital info on one side, and a page for all their contacts on the other side.
There's two pages for a pocket money record, which actually I thought was a waste of space. Do you keep pocket money records? And if you do, how useful are they?
Then there's a number of Need to Know pages, for phone numbers (in case you lose your mobile), webpages, and so forth. I know the Dates to Remember pages will be very handy as I draw up one of these in whatever diary I am using. It is so handy to see this at a glance.
There's also a month-by-month section called 'Our Plans', and pages to timetable all the kids per term (Summer, Spring, Autumn). Plus a section for Travel plans.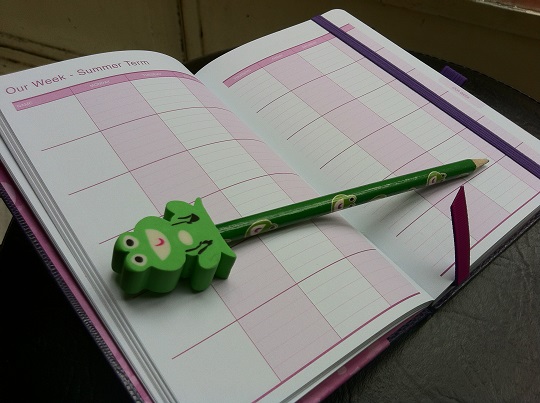 So many ways to make different organisational plans, to-do lists, and keep vital information. I have to admit I felt rather organised just reading it. But also a bit over whelmed at the idea of trying to remember to a) use it all and b) figure out where to put things.
The week entries in the diary are divided with one side for your plans, and the other side for the family's. This I thought was a really excellent touch, and I could see right away I'd make a lot of use of that.
For the mother who likes to be really organised and who enjoys using a paper diary but doesn't want the hassle of lugging a filofax about, this is perfect. I can't really fault the diary at all.
Except on price. At just under £15 it feels far too expensive to me, for what you get. I'd rather stick with my £3.99 diary and make my own 'customised' adjustments. This has loads of Christmas gift potential though, and would be perfect for the diary-loving, super organised (or need to be) mums in your life.
Pros: excellent layout, lots of detail perfect for mums, gorgeous colour and cover
Cons: pricey for what you get
Overall verdict: 9 / 10