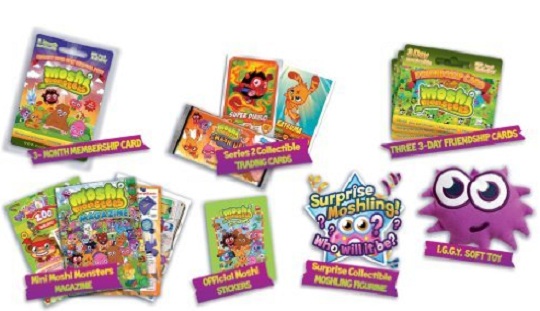 The Moshi Monsters Moshi Super Fan pack has been reduced from £19.99 to £16 on Amazon. While not an enormous discount – a mere £3.99 – this still comes with free Super Saver Delivery and is much cheaper than if you had bought it at full price.
The Moshi Monsters Super Fan Pack is bursting with monsterific treats and surprises. Get your hands on Moshi Monsters trading cards, stickers and online game membership with this bumper box of all things Moshi.
The set includes: 3-month membership to the Moshi Monsters online game, Series 2 trading cards, 3 x 3-day friendship cards, Mini Moshi Monsters magazine, Official Moshi stickers, surprise collectible Moshling figure and an IGGY soft toy.
I want this pack for the Iggy toy alone, he's ace. This is a great starter pack for anyone who wants to see if their children would like the Moshi Monsters and is also a good way to save money on a subscription and has plenty of goodies to keep them entertained.