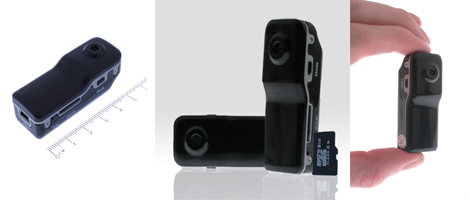 While this digital video camcorder may not be the best of the best of the best, it will definitely do in a pinch this Christmas. If you don't have tons to spend on fancy video equipment, then this bargain price will get you a camcorder that does the bare essentials.
The Mini Sport Digital Camcorder was selling for £24.99 and so you're saving some ncie quid on it. It is ultra small, can act as a voice recorder, and can even double up as a webcam. The camera has a built-in rechargeable lithium battery for two hours usage, can it can be recharged via USB too (which is ace).
It records in AVI format for easy upload to Facebook or YouTube, delivers 720x480 resolution (that's not HD, sorry fans), records onto a Micro SD card and is plug-and-play for video transfer to your PC. Included in the kit is an 8GB SD card, a USB cable, the software CD, a mounting clip and a protective case.
It won't be the best quality in the world but it is cheap and would be a perfect stand in until you've got enough for that super HD darling.
Thanks to raa1936 at HUKD!