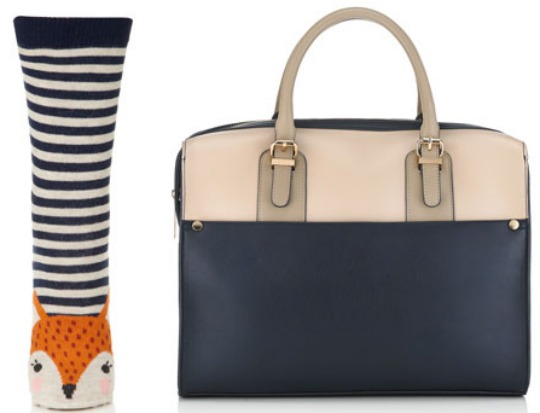 Every year, my other half will get me in trouble when we are shopping the Boxing Day sales. He reckons Christmas is the time to spend money on the kids, and the sales are for the adults' time to get treats. One of my favourite stores on the High Street is Accessorize and they have a cracker of a sale on! Items start from just 37p. I like the fact that their delivery charge is a very reasonable £2 and if you spend £40+ then it's FREE.
I don't know about you, but I like pretty little things, you know, the little nic naks that we collect. Accessories are what make an outfit and now's the time to stock up on them!
This Preppy Block Handbag* looks much more expensive than it's £17.50 price tag. It had been £35 before the sale started. I think these Rose Mesh Ballerina Pumps* are a steal at just £12.50. Why not treat yourself to a nice piece of fashion jewellery like the Emmy Statement Necklace*?
If you must buy the kids something then I demand you buy these Bunny Ears Earmuffs*! They are too darn cute and are now only £5.