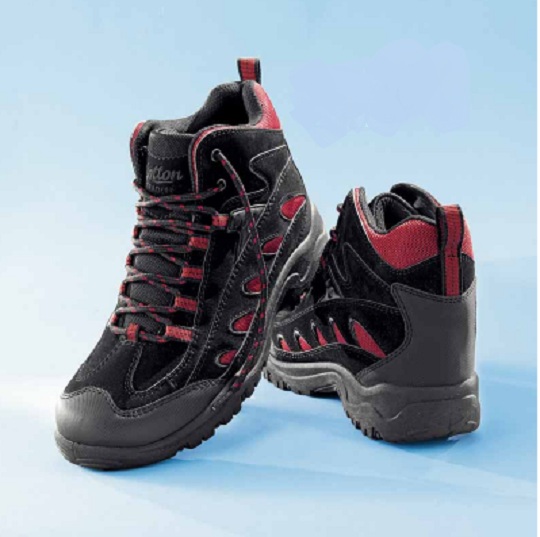 Superb for easy walking and outdoor activities this holiday season these Light Weight Boots are a bargain from Cotton Traders. The boots are normally £35.00 but Cotton Traders are now selling them at half the price, in various colours, for £17.50, fabulous.
Available in black, hazelnut and grey these Light Weight Walking Boots are great for a little light activity outdoors. I'm sure we'll all need that this holiday season! The boots are designed to be really comfortable so you can wear them all day long on that awesome holiday you have planned where you'll be out exploring for hours. The last thing you want is to end your day of adventure with sore and blistered feet because you weren't wearing decent walking shoes.
They'd also be the ideal boot for taking the dogs out for a walk or even a stroll to work off Christmas lunch. The faux fur lining will keep feet comfortable and helps prevent horrible blisters forming so at this price you've no excuse not to get out and about this holiday season.