Lewis Carroll's Complete Alice Gift Box Collection £10 @ The Book People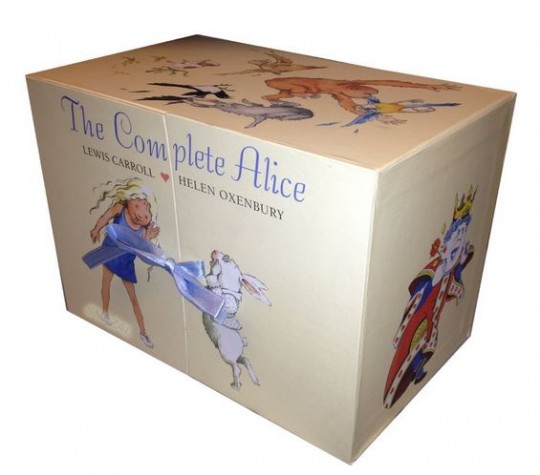 Lewis Carroll's Alice's Adventures in Wonderland and Alice Through the Looking Glass are children's classics currently available at The Book People for just £10. They say the RRP is £99, but when available, you can pick it up at Amazon for £14.
This beautiful box set of the two books features wonderfully imaginative illustrations from Helen Oxenbury that just add to the magic. From falling down the rabbit-hole to attending the Mad Hatter's tea party and meeting Humpty Dumpty, the wonderful stories have been broken down into 22 separate volumes. Utterly charming and sure to appeal, this is a beautifully produced and exquisitely designed collection of books that are sure to be treasured by any child.
Titles in this collection
Who Stole The Tarts
Wool And Water
Tweedledum And Tweedledee
Shaking, Waking, Which Dreamed It?
The Queen's Croquet-Ground
The Rabbit Sends In A Little Bell
Queen Alice
The Pool Of Tears
Pig And Pepper
It's My Own Invention
The Mock Turtle's Story
A Mad Tea-Party
Looking-Glass House
Looking-Glass Insects
The Lobster Quadrille
The Lion And The Unicorn
Humpty Dumpty
The Garden Of Live Flowers
Down The Rabbit-Hole
A Caucus-Race And A Long Tale
Alice's Evidence
Advice From A Caterpillar