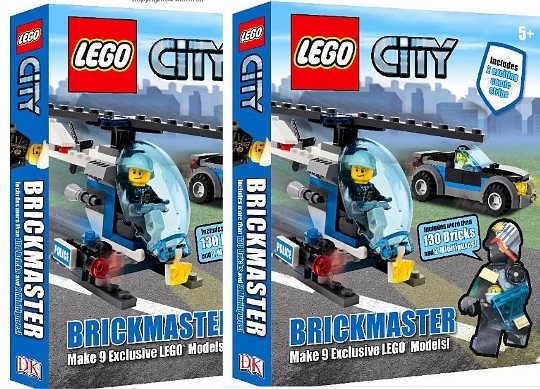 This is a superb price for this Lego book that comes with a story and with selected bricks to make the story as you read. Down from £19.99 to only £7.99 at Amazon, with free delivery, this is a fantastic deal that will make an excellent Christmas gift.
I've just been in WH Smith looking at these books as I wanted to get one for my daughter – the Pirate Bricks – but they were just too expensive in my view. I understand that you get a book and Lego but I think that nearly £20 is over priced.
So, this deal is perfect in both timing and price. You get the Lego City Brickmaster book that teaches them how to build cities with the included Lego bricks. They can build up to nine exclusive Lego City models and there are 130 bricks plus two minifigures included. Educational and fun this Christmas!
Thanks to Speculator at HUKD!